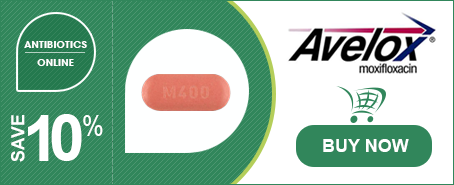 Brand:

Moxif

,

Vigamox

. Generic:

moxi FLOX a sin

.
Avelox, also known as moxifloxacin, is an antibiotic which belongs to fluoroquinolones group of drugs. It is indicated for use during any sort of bacterial infection. It is effective against various Gram- positive as well as Gram- negative bacteria.
Indications of Avelox
Avelox is indicated for use in many bacterial infections including:
Skin infections
Lung infection
Sinuses
Stomach infection
It is also used to prevent and treat plague.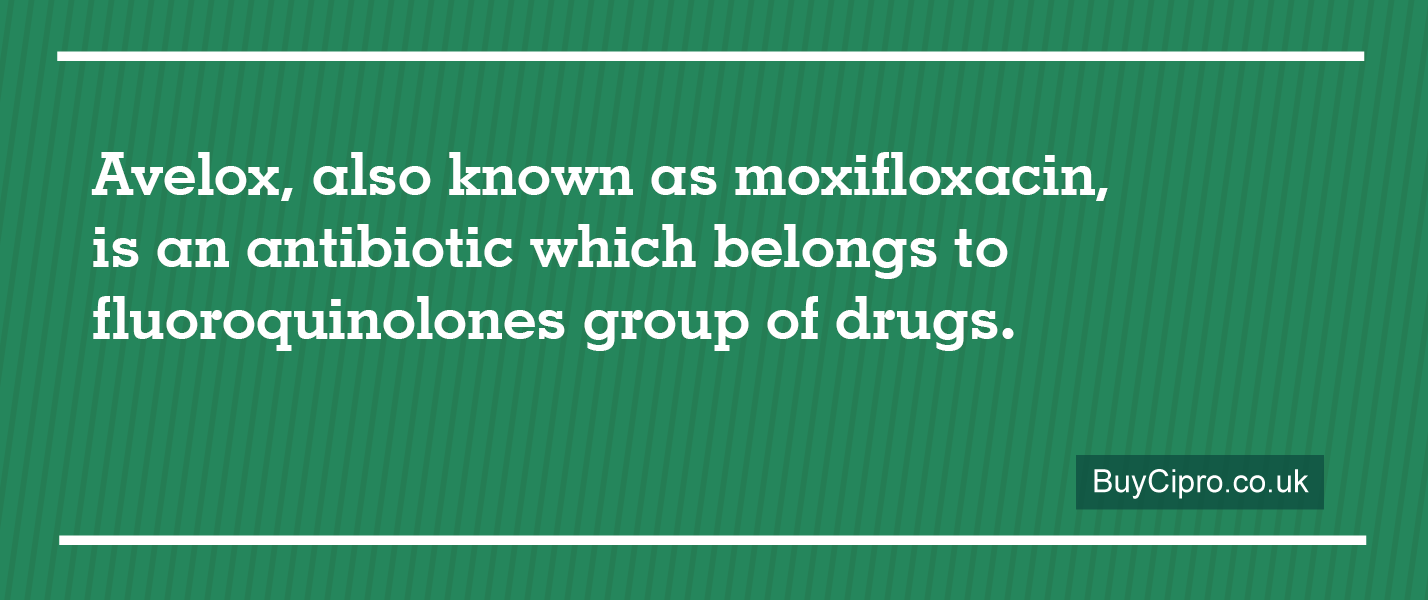 Side- Effects of Avelox
The side- effects of Avelox are:
Allergic reactions (hives, short breath, swelling on tongue, throat, lips or face, difficulty in breathing, etc)
Tearing or swelling of tendon especially of Achilles´ tendon of heel. Tendon rupture may lead to swelling, tenderness, bruising, pain, stiffness, tingling, popping or snapping sound in any joint.
It can also lead to permanent damage to nerve leading to numbness, burning pain, tingling, sensitivity to light touch, temperature, etc.
Trouble breathing
Muscle weakness
Headache with dizziness, fast heartbeat and chest pain.
Watery or bloody diarrhea
Skin rashes
Depression, hallucination, confusion, tremors, paranoia, anxiety or restlessness, convulsions, nightmares, insomnia, masochistic feelings and thoughts of committing suicide.
Ill feeling, chills, fever, sore throat, easy bruising, mouth sores, sore throat and pale skin.
High blood sugar
Low blood sugar
Increased pressure inside skull leading to severe headache, dizziness, nausea, ringing in ears, pain behind eyes and vision problem.
Contraindications of Avelox
Moxifloxacin (Avelox) is contraindicated in many situations like:
If you are allergic to moxifloxacin or any other fluoroquinolones like gemifloxacin, norfloxacin, ciprofloxacin, ofloxacin, et al.
Do not take Avelox if you are suffering from any kind of muscle disorder. Tell your doctor if you are suffering from myasthenia gravis.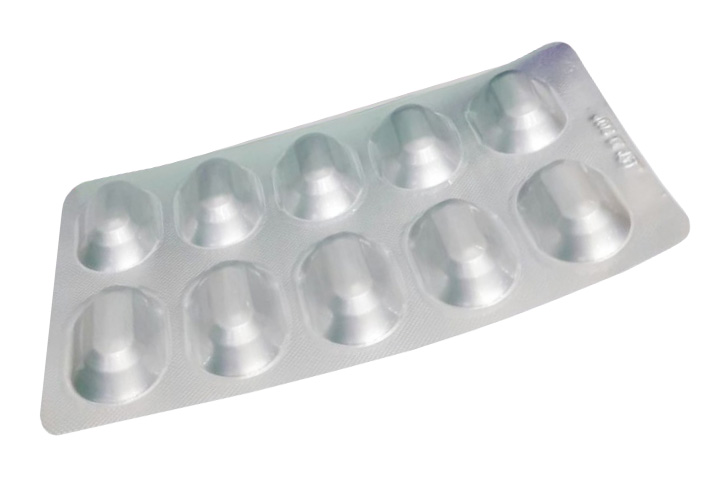 You must consult your doctor before taking Avelox if you have:
Tendon problem, joint problems including arthritis
Heart rhythm disorder. Let your doctor know if you take any medication for it.
Nerve or muscle disorder
Family or personal history of Long QT syndrome.
Hepatic disease
Renal disease
Epilepsy or seizures
Diabetes
Hypokalemia (low potassium level in blood)
History of allergy with any antibiotic
History of brain tumor or any head injury
If you consume any blood thinning drug like Coumadin or warfarin.
Avelox and Pregnancy
Any sort of effect of Avelox on pregnancy hasn´t been noted as of now. It is still unknown whether moxifloxacin will cause any side effect on an unborn baby. Let your doctor know if you plan to become pregnant or are already pregnant before using this drug.
It is unknown if the drug passes into breast milk and harm the feeding baby.
Drug Dose
The dose is 400 mg orally or IV every 24 hours. The duration is designated by the doctor according to the site of infection.