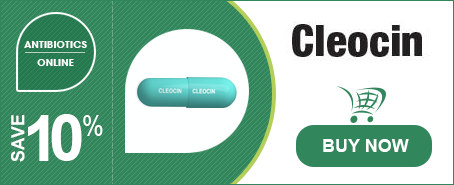 Brand:

Clindatec

,

Dalacin

,

Clinacin

,

Evoclin

,

Cleocin HCl

. Generic:

klin da MYE sin

.
This medicine is used to treat infections caused by bacteria. It is a lincomycin antibiotic and it kills sensitive bacteria by stopping the production of required proteins needed by the bacteria to survive. Doctors prescribe this medicine in cases which are proven or strongly suspected to be caused by bacteria. Incorrect use of this medicine can reduce the effectiveness. Cleocin was first produced in the year 1967.
Composition of Cleocin
This medicine is composed of the hydrated hydrochloride salt of clindamycin. It is a semi synthetic medicine formed by a 7(S)-chloro-substitution of the 7(R)-hydroxyl group. One capsule of cleocin contains clindamycin hydrochloride equivalent to 75 mg, 150 mg, or 300 mg of clindamycin depending on the requirement. Listed below are some of the inactive ingredients of this medicine. The composition differs for capsules. In case of 75 mg it contains FD&C blue no. 1, corn starch, FD&C yellow no. 5, magnesium stearate, gelatin, talc and lactose; for the 150 mg capsule it contains FD&C yellow no. 5, corn starch, gelatin, FD&C blue no. 1, lactose, magnesium stearate, talc and titanium dioxide; in the 300 mg capsule it contains gelatin, corn starch, lactose, FD&C blue no. 1, talc, titanium dioxide and magnesium stearate.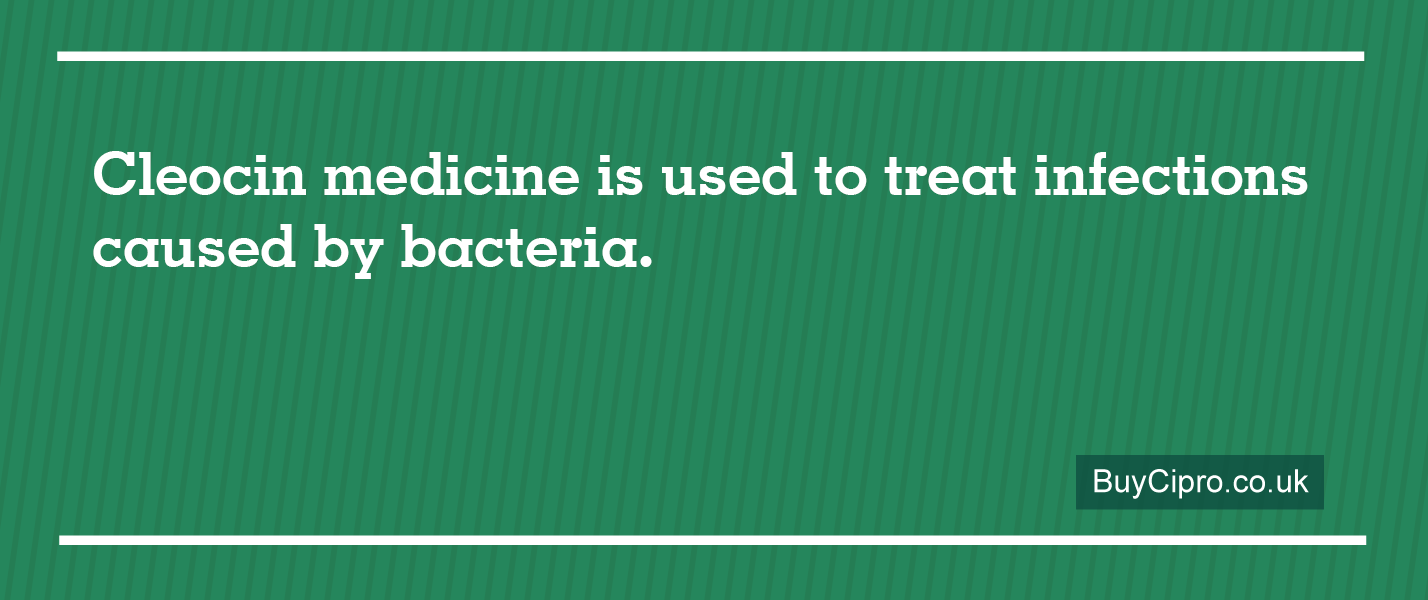 Uses of Cleocin
Cleocin is used for the treatment of serious infections caused by bacteria. It is mostly used for treating penicillin- allergic patients. Some of the uses of this medicine are listed below:
Anaerobic infections
Dental infections
Respiratory tract infections
Skin and soft tissue infections
Peritonitis
Side- Effects of Cleocin
Every medicine has its side effects, but many people can have no, or minor, side effects. You need to check with your doctor about the possible side effects during the use of this medicine. Some of the common side effects are listed below:
Joint pain and swelling
Loss of appetite
Stomach cramping
Vaginal thrush
Inflammation of the food pipe
Stomach discomfort
Jaundice
Discomfort or ache of the food pipe
Heartburn
Diarrhea
Nausea
Skin rash
vomiting
Apart from the above side effects, in case you face any of these side effects such as severe stomach cramps, watery or severe or bloody diarrhea and fever, immediately stop using the medicine and consult your doctor immediately.
Contraindications of Cleocin
If you are allergic to any ingredient in Cleocin or to lincomycin, do let the doctor know beforehand. Also, if you are taking any other medication it is important that the doctor should know about such medicines to prevent them from interacting.
Pregnancy and Cleocin
This medicine is not known to cause any harm during pregnancy. However, please consult your doctor in case you are pregnant or plan to become pregnant. Cleocin can be passed into the breast milk.