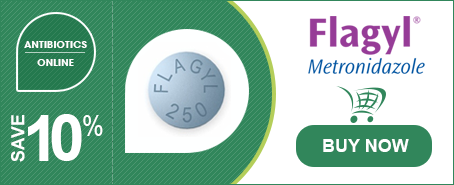 Brand:

Flagyl

. Generic:

me troe NI da zole

.
Flagyl or Metronidazole is an antibiotic medicine. It was first commercially produced in the year 1960. The medicine does not treat viral infections such as common cold or flu.
Composition of Flagyl
This medicine is available in 250 mg or 500 mg tablets and is the synthetic nitroimidazole antimicrobial, 2-methyl-5-Nitro-1H-imidazole-1-ethanol. It is also available as creams and IV usage. Flagyl contains metronidazole in appropriate weight. Flagyl also has some inactive ingredients which include cellulose, hydroxypropyl cellulose, FD&C Blue No. 2 Lake, hypromellose, polyethylene glycol, and titanium dioxide stearic acid.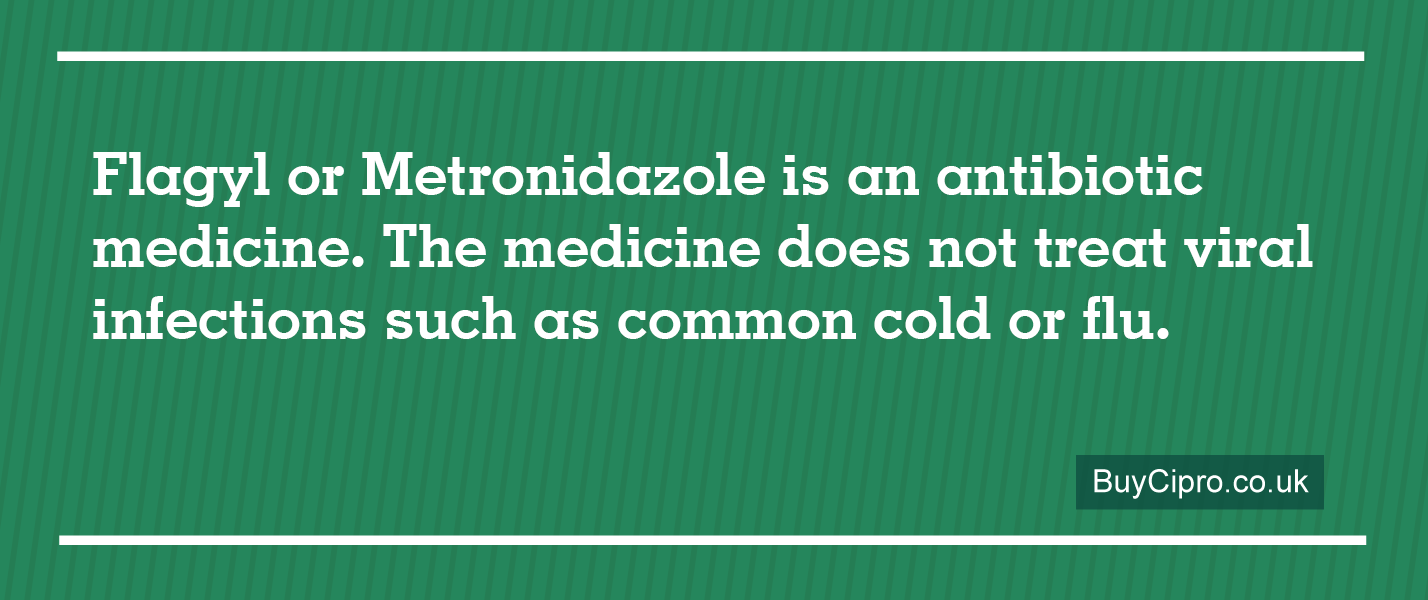 Uses of Flagyl
This medicine is used to treat certain infections such as urinary tract infection, vaginal infections, stomach infections, liver infections, intestinal infections, blood infection, joints and bone infection, brain, heart, skin and lung infections.
Side- Effects of Flagyl
There are multiple side effects of this medicine. In case you have any of these signs such as hives, unable to breathe, swelling of face and lips or throat, please consult a doctor immediately. Some of the serious side effects of Flagyl are:
Pain while urinating
Numbness
White patches on the lips
Bloody or watery diarrhea
Pain in the eye
Vision problems
Unable to concentrate
Slurred speech
Mood changes
Muscle twitching
Seizure
Behavior changes
Chills
Fever
Neck stiffness
Sensitivity to light
Severe skin allergy
Tremors
Headache
Loss of balance
Vaginal Itching or discharge (For women)
Sneezing, cough
Do not take any medicine for the side effects and it may worsen the condition. Stop taking the medicine and wait for the doctor's instructions.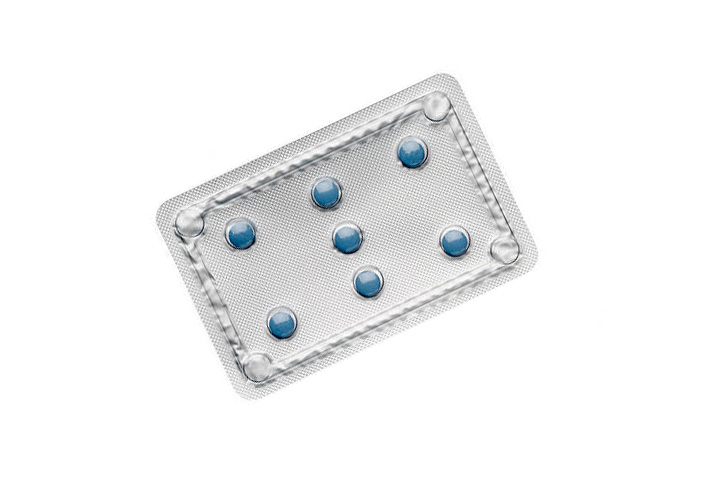 Contraindications of Flagyl
Before you start using this medicine, make sure that you let your doctor know if you are allergic to this medicine or any other nitroimidazole or any other type of allergies. Flagyl also contains inactive ingredients which can cause allergic reactions or other problems. The doctor would like to know your medical history especially if you have any nervous system disorders, liver problems, blood disorders or Crohn`s disease. You need to avoid alcoholic drinks and beverages while taking this medication for at least 3 days post the completion of the dose. It can result in severe stomach upset, nausea, headache, vomiting or flushed skin. You need to avoid driving or use heavy machinery, as this medicine can make you feel dizzy. Elderly people are at a greater risk of the side effects of this medicine.
Pregnancy and Flagyl
The effects of this medicine during pregnancy is not known yet and it is usually advised not to use this medicine if you are pregnant. It is not advised to breastfeed while you are using this medicine. You need to let your doctor know beforehand if you are pregnant or plan to become pregnant so that the doctor can advise you accordingly.