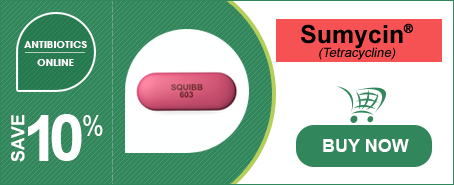 Brand:

Ala-Tet

. Generic:

TET tra SYE kleen

.
Sumycin is a drug that is used for treating certain bacterial infections. It helps in slowing the growth rate of the bacteria by reducing the production of those proteins responsible for the growth of the bacteria. It is basically a tetracycline antibiotic. When the growth of the bacteria is slowed down, the body´s defense mechanisms are capable of destroying them.
Composition of Sumycin
The oral tablets of sumycin contain an antibiotic called tetracycline. The inactive ingredients are:
Colorants (Titanium Dioxide, D&C Red no. 30)
Microcrystalline cellulose
Anhydrous lactose
Pregelatinized starch
Hypromellose
Magnesium stearate
Povidone
Stearic acid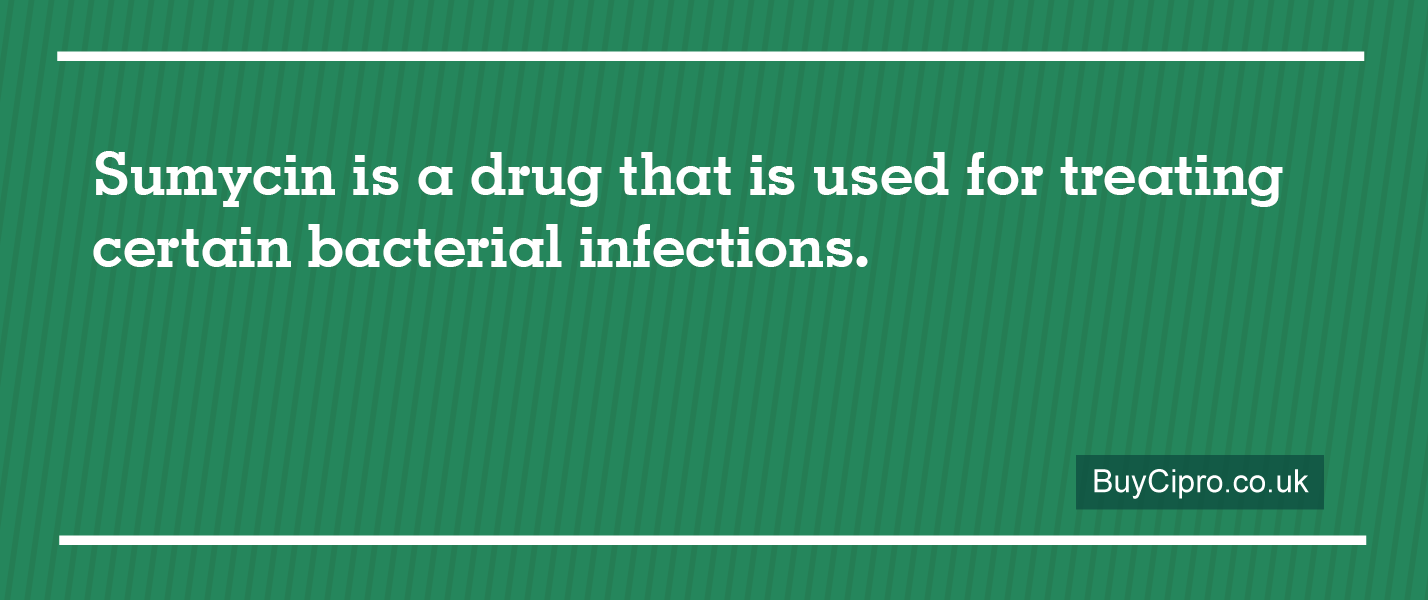 The 250 mg tablets contain triacetin, methylene chloride and hydroxypropyl cellulose in addition. The 500 mg tablets contain xanthan gum, polyethylene glycol, propylparaben, potassium sorbate, polyparaben, sodium citrate, and methylparaben.
Uses of Sumycin
The medicine is used for the treatment of many infections, which includes even the acne. This antibiotic works by preventing the growth of bacteria. Therefore, they are helpful in cases of bacterial infections. They are not used for treating viral infections (like flu and common cold). There can be decreased effectiveness resulting from overuse or unnecessary usage.
Sumycin or tetracycline can even be used along with anti-ulcer medications for treating certain stomach ulcers.
Side-effects of Sumycin
There are many side-effects caused by sumycin which may require medical attention. They include:
Visual changes
Headache
Abdominal pain
Vomiting and nausea
Yellowing skin
Loss of appetite
Bulging fontanel among infants
Sore mouth and tongue
Diarrhoea
Burning or cramps in the stomach region
Itching in the genital or rectal areas
Hairy black tongue
Rarely, the pressure inside the skull (intracranial hypertension-IH) has been seen to increase as a side-effect. Prolonged use of this medication may result in a new yeast infection. The doctor prescribes sumycin because the benefits are seen to be greater than the side-effects experienced. Andmany people might not experience any serious side-effects.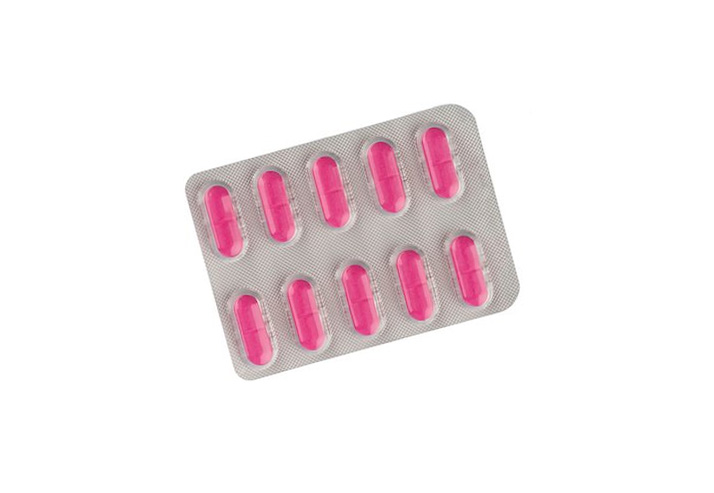 Contraindications of Sumycin
People who are hyper-sensitive to any of the tetracyclines should not be allowed to use this medicine. Any of the following conditions are harmful:
Kidney disease
Liver problems
Pseudotumor Cerebri
Clostridium difficile bacteria related colitis
Pregnancy
Pregnancy and Sumycin
Sumycin should not be recommended during the time of pregnancy as it may harm the unborn baby. The doctor should be consulted whenever you plan on becoming pregnant. During breastfeeding, sumycin may appear in the milk. Therefore, the drug should not be taken when the mother is breastfeeding.
Tetracycline antibiotics are seen to cause harm to the foetus. If you become pregnant, or the drug is consumed during pregnancy, the potential hazards should be explained thoroughly by the doctor. Using the drugs belonging to the tetracycline class at the time of tooth development may result in permanent discolouration of the teeth (yellowish brown). This time period is generally applicable during the last half of the pregnancy.