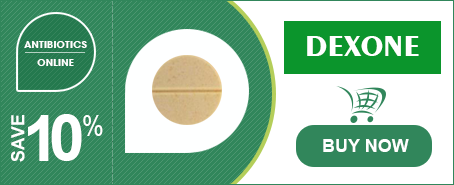 Brand:

Baycadron

,

Dexamethasone Intensol

,

DexPak 10 Day Taperpak

,

DexPak 13 DayTaperpak

,

DexPak 6 DayTaperpak

,

Dexpak Jr. Taperpak

,

Zema Pak 10-Day

,

Zema Pak 13-Day

,

Zema Pak 6-Day

. Generic:

dex a METH a sone

.
It is a corticosteroid and is commonly used to treat inflammation of various organs of the body.
It is a part of the class of drugs called steroids. This medicine is available only with the doctor's prescription.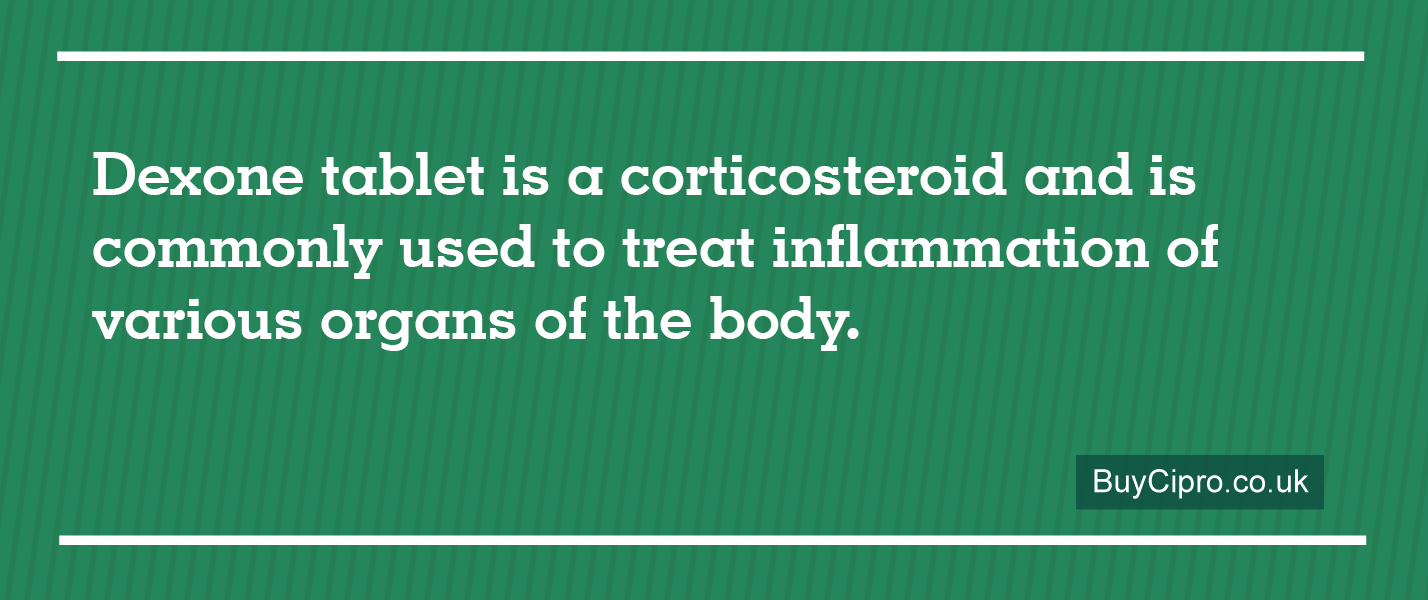 Composition of Dexone
Dexone tablet contains Dexamethasone 0.5, to 6 mg. The five mililiter of the Oral Solution contains alcohol thirty percent and Dexamethasone 0.5 miligram. The inactive ingredients of this drug are:
Magnesium stearate,
FD&C Red number 40 (1.5 mg),
Lactose monohydrate,
FD&C Yellow number 6 (0.5, 4 mg),
FD&C Red number 3 (1.5 mg),
Sucrose,
FD&C Green number 3 (4, 6 mg),
Starch,
FD&C Blue number 1(0.75, 1.5 mg),
D&C Yellow number 10 (0.5, 4 mg),
Cosmetic ochre (1 mg).
The oral solution includes the following ingredients:
Flavoring
Propylene glycol
Disodium edetate
Methylparaben
Glycerin
Sorbitol
Propylparaben
Citric acid
Water.
The oral solution includes disodium edetate, benzoic acid, citric acid, alcohol water and propylene glycol. Dexone is a crystalline powder and known as synthetic adrenocortical steroid. It does not dissolve in water.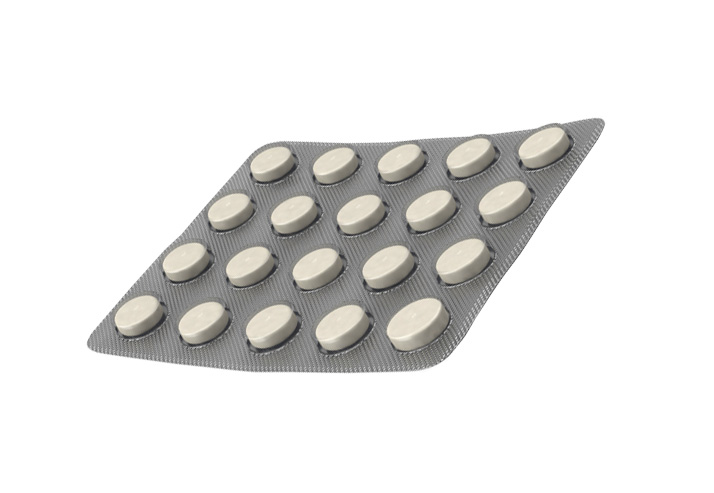 Uses of Dexone
Dexone is used to treat different kinds of diseases, some of them are listed below:
Ulcerative colitis
Allergic disorders
Skin Condition
Arthritis
Psoriasis
Lupus
Breathing Disorder
Side- Effects of Dexone
Dexone can have multiple side effects, some of them are listed below:
Headache
High blood pressure
Trouble sleeping
Increased weight
Menstrual Changes (For women)
Increased appetite
Dizziness
Problems with vision
Apart from these some serious side effects can also happen, such as persistent fever, sore throat, bone or joint pain, thirsty feeling, increased urination, irregular heartbeat, eye pain, vision problem, heartburn, vomit, black stool, puffy face, swelling of ankle or feet, stomach pain, mood swings, seizures etc. If you have any of the above symptoms please get medical help immediately.
Contraindications of Dexone
Before you start using this medicine do let your doctor know if you are allergic to it or to other corticosteroids or if you have any other allergies. It is also important that you let your doctor know before hand in case you had any illness or infection recently. In case you have any of these conditions, kidney disease, a thyroid disorder, diabetes, history of malaria, tuberculosis, muscle disorder, osteoporosis, cataract, glaucoma, herpes, stomach ulcer, high blood pressure, liver disease, congestive heart failure, let the doctor know so that they can determine if it is safe to use dexone.Consult your doctor before taking any immunizations, vaccinations, or skin tests.
Pregnancy and Dexone
There is not much information about the effects of this medicine for pregnant women and their fetus. It is important to discuss with doctor in case you are pregnant or plan to become pregnant.