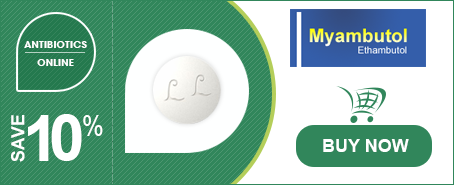 Brand:

Etibi

,

Servambutol

,

Sural

,

Oributol

,

Purderal

. Generic:

eth AM bue tol

.
Myambutol is a type of prescription drug that is used for the treatment of tuberculosis (TB). The group of drugs Myambutol belongs to is antimycobacterial antibiotics. Tuberculosis results from a certain type of bacteria. The drug helps in stopping the formation of cell wall by the bacteria, which results in killing them. This medicine is available in tablet form and can be consumed with or without food once daily.
There are some common side-effects involved which include upset stomach, tingling or numbness in the feet and hands, and loss of appetite.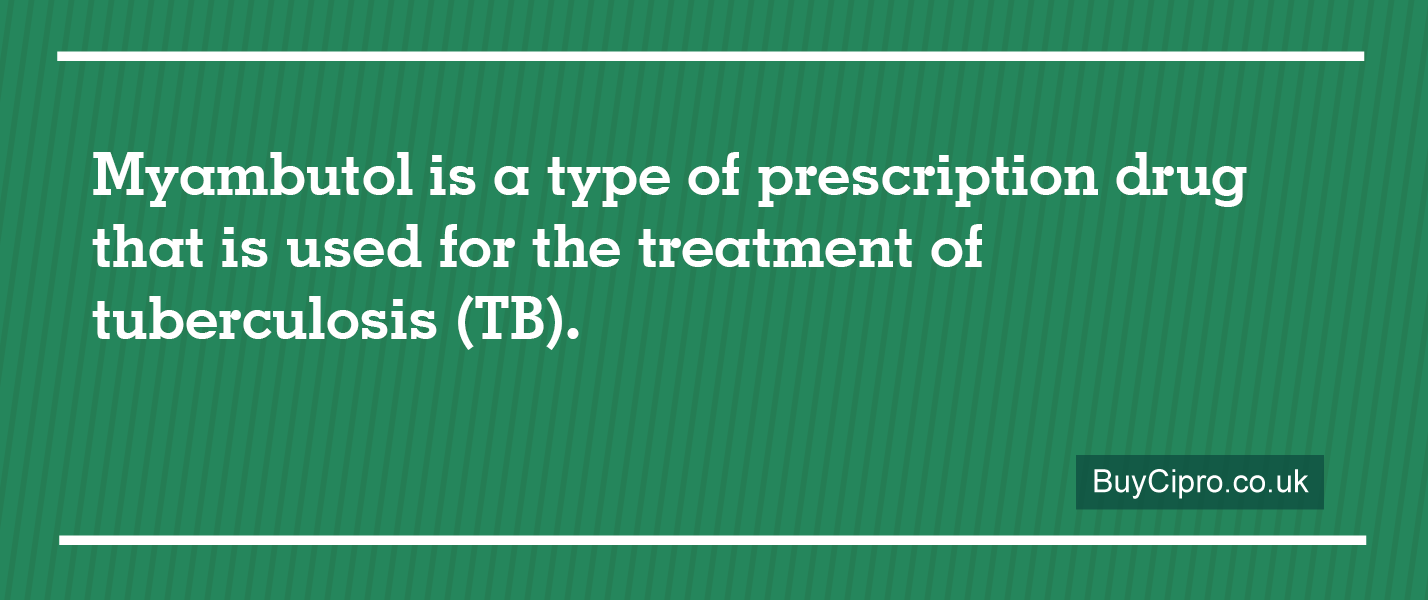 Composition of Myambutol
Myambutol is also known as ethambutol hydrochloride. It is an oral chemotherapeutic agent, used against microorganisms of genus mycobacterium and M. tuberculosis.
Some of the inactive ingredients in the 100mg and 400 mg tablets are as follows:
Titanium dioxide
Gelatin
Sodium Lauryl Sulfate
Sucrose
Sorbitol
Stearic acid
Magnesium Stearate
Hydroxypropyl Methlycellulose
Uses of Myambutol
Myambutol or Ethambutol is mainly used for the treatment of pulmonary tuberculosis (TB). It is an antibiotic drug and helps in stopping the bacterial growth. It can be used with the combination of other drugs for treating tuberculosis (like rifampicin, isoniazid, and pyrazinamide). The doctor may prescribe Myambutol for other uses too.
This antibiotic drug can only be used for the treatment of bacterial infections. Myambutol does not work in case of viral infections (like flu and common cold). The misuse and unnecessary usage of this antibiotic can reduce its effectiveness. There are other uses of the drugs which are not listed among the approved professional labelling. It can be used with a combination of other medications for treating a serious type of infection called Mycobacterium Avium Complex-MAC.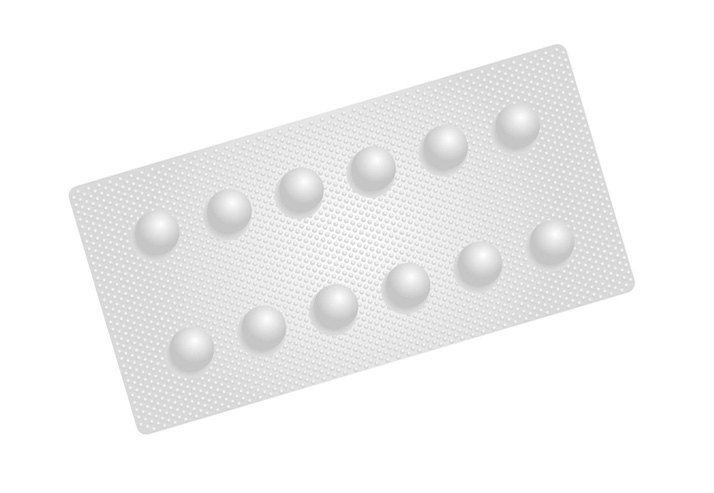 Side-effects of Myambutol
There are many side-effects associated with the use of Myambutol which may require medical attention. Some of the side-effects may not require any at all. As the body gradually starts getting used to the drug, the side-effects will disappear. Some of the side-effects are mentioned below:
Chills
Swelling and pain in the joints, specially ankle, big toe, or knee
Fever
Skin rash
Burning pain, tingling, weakness, or numbness in the feet or hands
Tense and hot skin over the affected joints
Eye pain, blurred vision, red-green colour blindness, or loss of vision
Headache
Vomiting or nausea
Loss of appetite
Abdominal pain
Confusion
Contraindications of Myambutol
If the patient has any of the following conditions, he/she should not be allowed to take Myambutol:
Allergic reaction to ethambutol
Sudden blindness and pain while moving the eye
Changes in the retina of the patient with diabetes
Gout
Kidney disease
Cataracts
Myambutol and pregnancy
There have been evidences of ophthalmic abnormalities among infants born to women using Myambutol. Therefore, this drug should be used only when the benefits outweigh the risks involved.