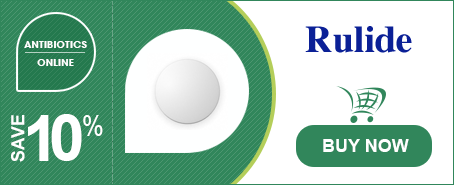 Brand:

Biaxsig

,

Roximycin

,

Roxar

,

Surlid

. Generic:

Roxithromycine

.
Rulide is an antibiotic drug. It is used to treat n number of bacterial infections. It belongs to the macrolide group of drugs. The active ingredient of Rulide is roxithromycin. It is effective against many gram- positive and gram- negative bacteria. It works by either killing down the bacteria or by arresting its growth and development.
Uses of Rulide
Rulide is used to treat bacterial infections of the body like:
Tonsillitis
Sinusitis
Acute pharyngitis (difficulty in swallowing or sore throat)
Acute bronchitis
Pneumonia
Sudden exacerbation of chronic bronchitis
Skin infections
Soft tissue infections
Non- gonococcal urethritis
A bacterial infection that causes sores on the skin known as impetigo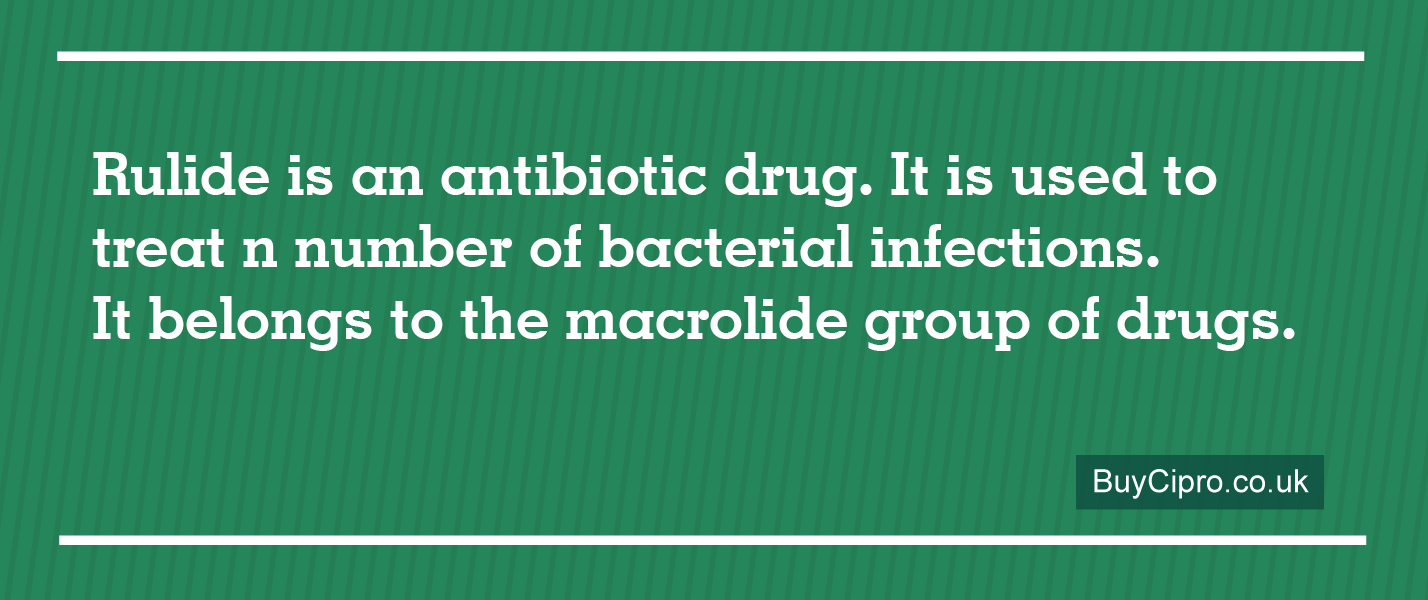 Side- Effects of Rulide
There are a few side- effects attached to Rulide. These side- effects are very mild and do not require strict medical attention. They vanish by themselves in some time. The side effects of this medicine include:
Vaginal thrush manifesting as increased vaginal discharge, sores and itching in vagina.
Oral thrush manifesting as white, furry sores on tongue and overall mouth
Dizziness
Nausea
Vomiting
Diarrhea
Flatulence
Abdominal pain
Indigestion
Headache
Confusion
Hallucinations
Altered taste
Rashes
Tiredness
Loss of appetite
Ringing in ear
Itchy or red skin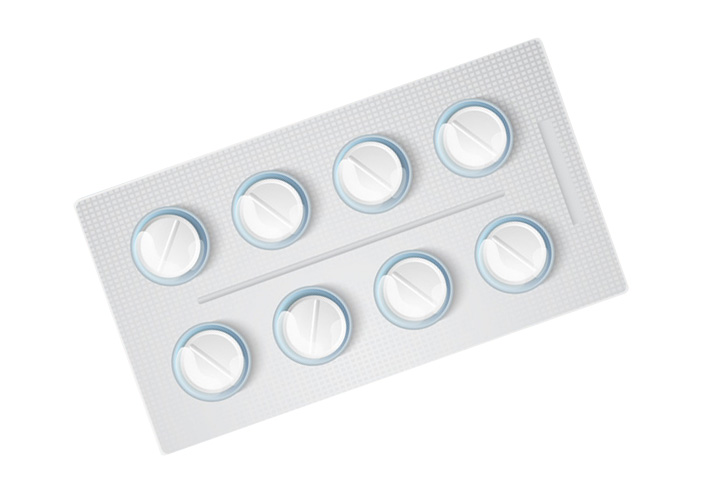 Contraindications of Rulide
There are a few conditions where you must not take Rulide. Rulide is contraindicated if:
You have a severe hepatic issue.
If you are allergic to roxithromycin
If you are allergic to other macrolide antibiotics like clarithromycin, azithromycin or erythromycin.
If you are allergic to any other ingredient of Rulide.
Rulide is strictly prohibited for use if you use ergot alkaloids for migraine like Migral, Ergodryl, Cafergot, Dihydergot, etc.
To be on a safer side, you must inform your doctor if you have a history of any hepatic problem (hepatic cirrhosis with jaundice or ascites) or any renal problem like impaired kidney function.
Pregnancy and Rulide
Your doctor must know if you are pregnant while taking the course of Rulide or if you plan to become pregnant. It is generally contraindicated for use during pregnancy.
Rulide also passes into the breast milk. It may harm the nursing baby. Thus, you must inform your doctor if you breastfeed a baby.
Drug Interactions with Rulide
There are several drugs that affect the working of Rulide. They may also lead to some adverse effects. They include:
Theophylline
Ergot alkaloids
Disopyramide
Warfarin
Astemizole and terfenamide
Digoxin
Cisapride
Cyclosporin
Midazolam
Pimozide
You must inform your doctor if you take any of these drugs.