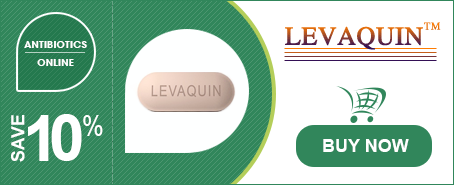 Brand:

Cravit

,

Gatigol

,

Levotab

,

Levotas

,

Levox

,

Levores

,

Lebact

,

Tavanic

,

Terlev

. Generic:

LEE voe FLOX a sin

.
Levaquin is a general purpose antibiotic medication that is used to treat bacterial infections of the skin, sinuses, kidneys, bladders or prostrate. It has also been used to treat lung diseases like bronchitis and even pneumonia. However, Levaquin is not used to treat miscellaneous disorders like swelling, pains or similar such physical ailments; in fact, taking the pill for such ailments could lead to several other complications.
Chemical composition and nomenclature
Levaquin is chemically known by its nomenclature as levofloxacin. It comes under the group of antibiotics called the fluoroquinolonesthat fight bacteria in the body. Levofloxacin is also used to treat several medical conditions not necessarily listed here.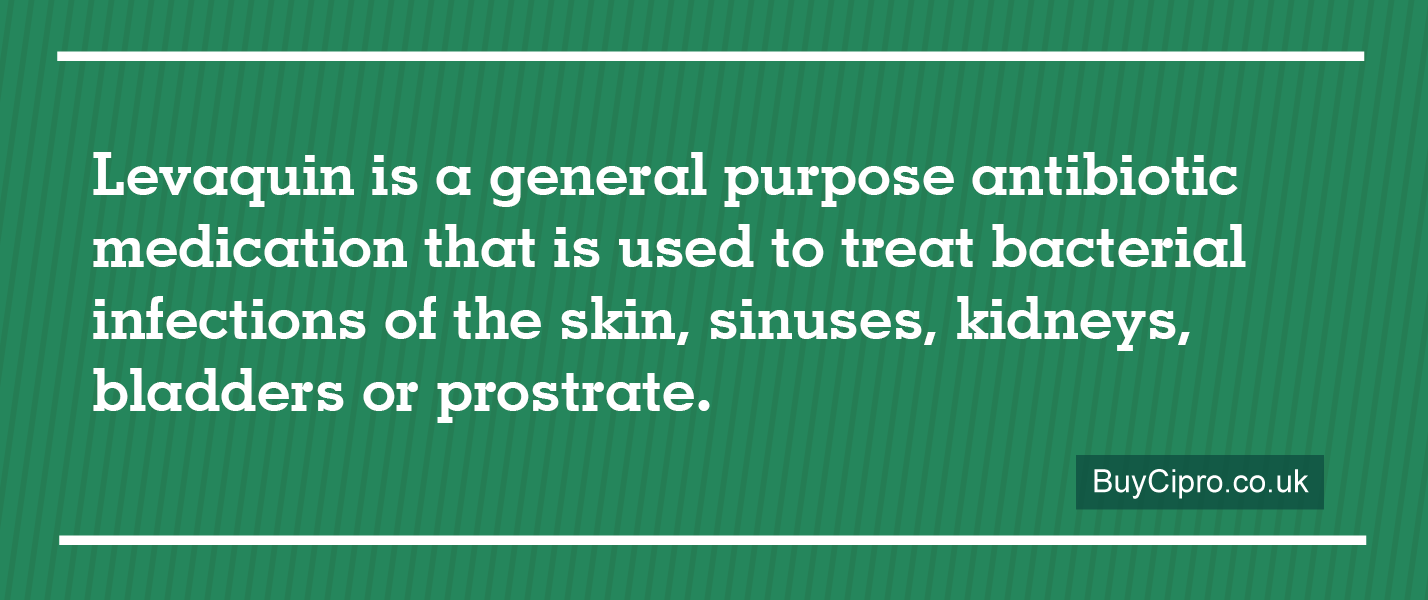 Allergies and precautionary notes
Like all other antibiotics that need to be consulted with the doctor when it comes to allergies and precautions, for Levaquin, the same method needs to be applied. Talk to your doctor if you have any of the listed complications:
History of seizures or epilepsy.
Heart rhythm disorders or a history of QT syndrome.
Tendon problems, arthritis or similar such joint related problems.
Diabetes.
Tendon ruptures or muscle injuries.
If at all, some allergic reactions to antibiotics.
Bone problems.
Past head injuries or brain tumors.
Hypokalemia, that is the lack of normal potassium levels in blood.
Using blood thinners.
Levaquin has also been found to cause muscle ruptures, especially towards Achilles´ heel, where in some cases it was found to damage the tendon. This can also happen after several months have passed since the last treatment. So be wary of any tendon injury as that could be due to past history of Levaquin consumption. Tendon complications increase when over 60 so observe care. If Achilles´ heel does happen, visit the nearest hospital and limit the movement of the limb affected.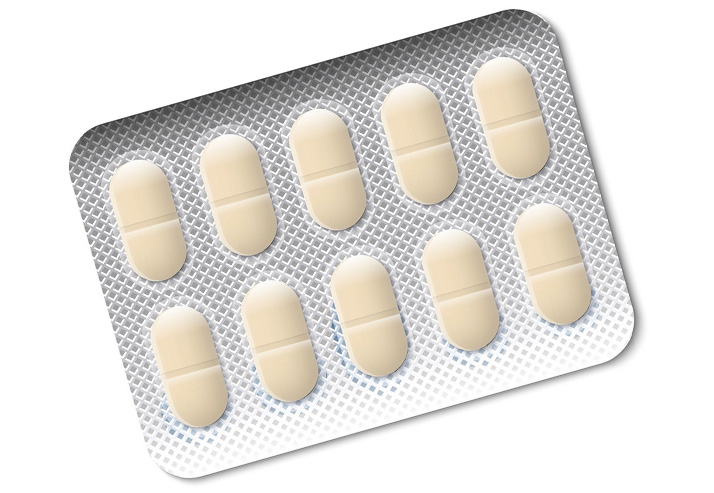 Side effects
Levofloxacin has been observed to exhibit a number of side effects with the most common affecting the gastrointestinal system. Some of the most common side effects include:
Diarrhea.
Vomiting.
Dizziness.
Weakness and dehydration.
Constipations.
Nausea.
Headaches.
However, a long list of lesser known side effects includes:
Rare inflammation on the calves of legs.
Abdominal pain and cramps.
Skin rashes and itching.
Mood swings.
Blisters on the skin.
Burning sensations.
Fever.
Black stools.
Confusion.
Cough.
Dark colored urine.
Hoarseness.
Joint and muscle pains.
Heavy breathing.
Convulsions.
Bitter palate.
Sweating.
Redness of the skin.
Dosage instructions and warnings
Usual Levaquin tablets are available in 250, 500 and 750 mgs administered every 24 hours. Levaquin is also available as injection in 250 mg and 500 mg, administered every 24 hours. Levaquin dosage includes several details that can be found on the internet categorizing dosage instructions according to the type and intensity of the disease. However, the pills need to be kept at room temperatures and away from children.